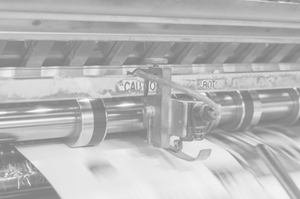 Off The Press
The Art Book Directory
Off The Press is a multi-faceted print and communication provider that's shining a light on New Zealand art and literature book publishing. Our service is threefold:
DIRECTORY: We produce a directory of New Zealand art and literature books that's available as hard copy from independent booksellers, galleries, museums, tertiary education institutions, and participating publishers and artists.
This directory is also available online and as an interactive mobile app.
PRINTING: Through our connection with Soar Print, we print high quality books and magazines for artists and publishers who would rather have their publications produced in New Zealand. Our print-on-demand service makes it quick and easy to order reprints, so publishers don't have to commit to large print runs. Even one-off hard cover books can be printed through our service.
Get in touch with us about or print service.
ONLINE BOOKSTORE: A selection of the art and literature books we print are sold through our online store on this website. Orders are quickly picked, packed and dispatched to any address in New Zealand or the world.
Go to the Off The Press online bookstore.