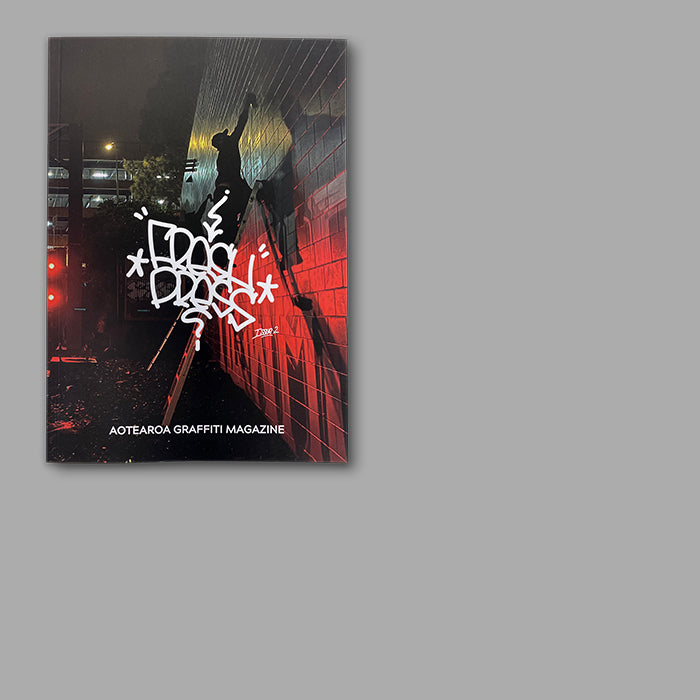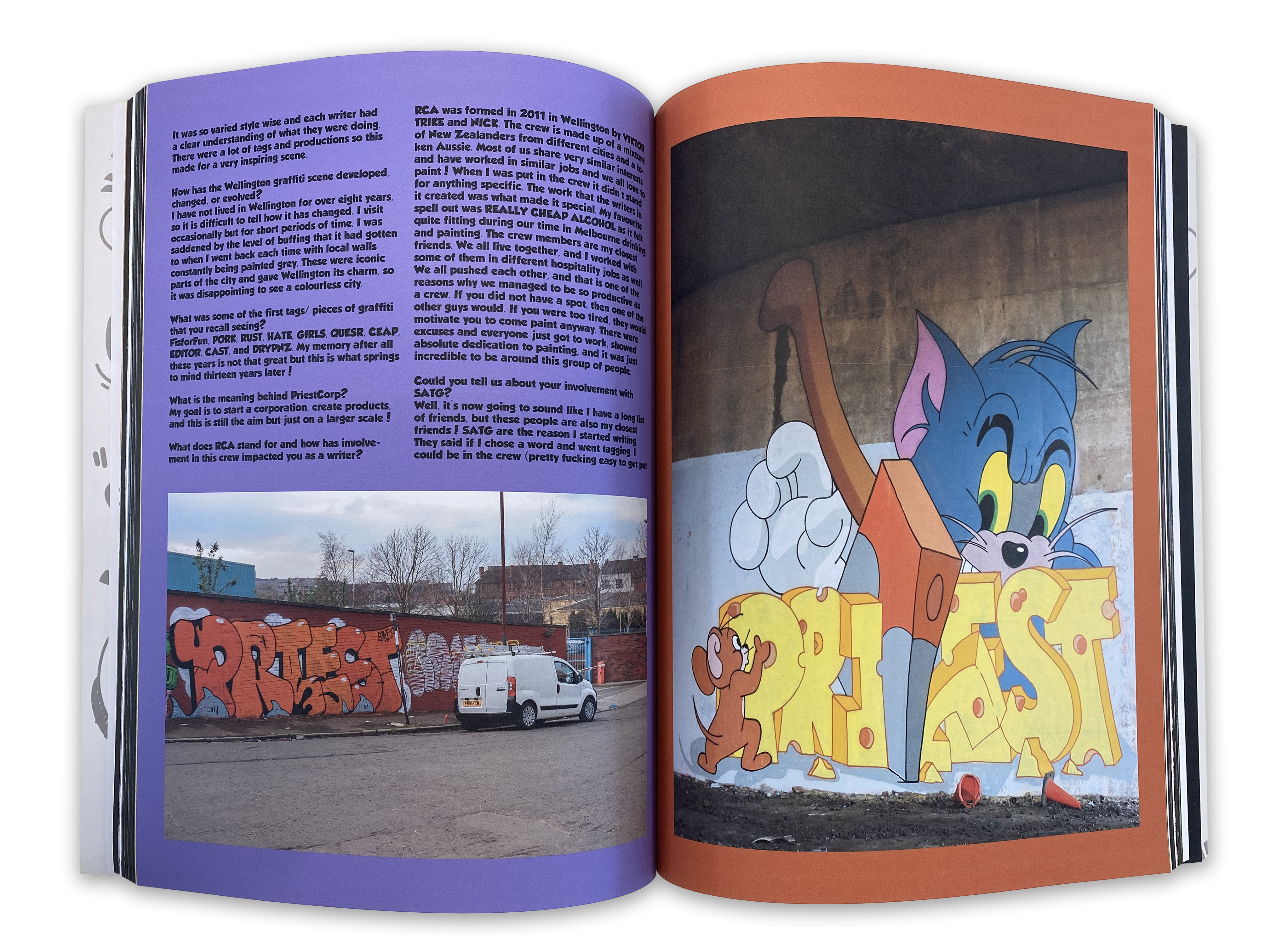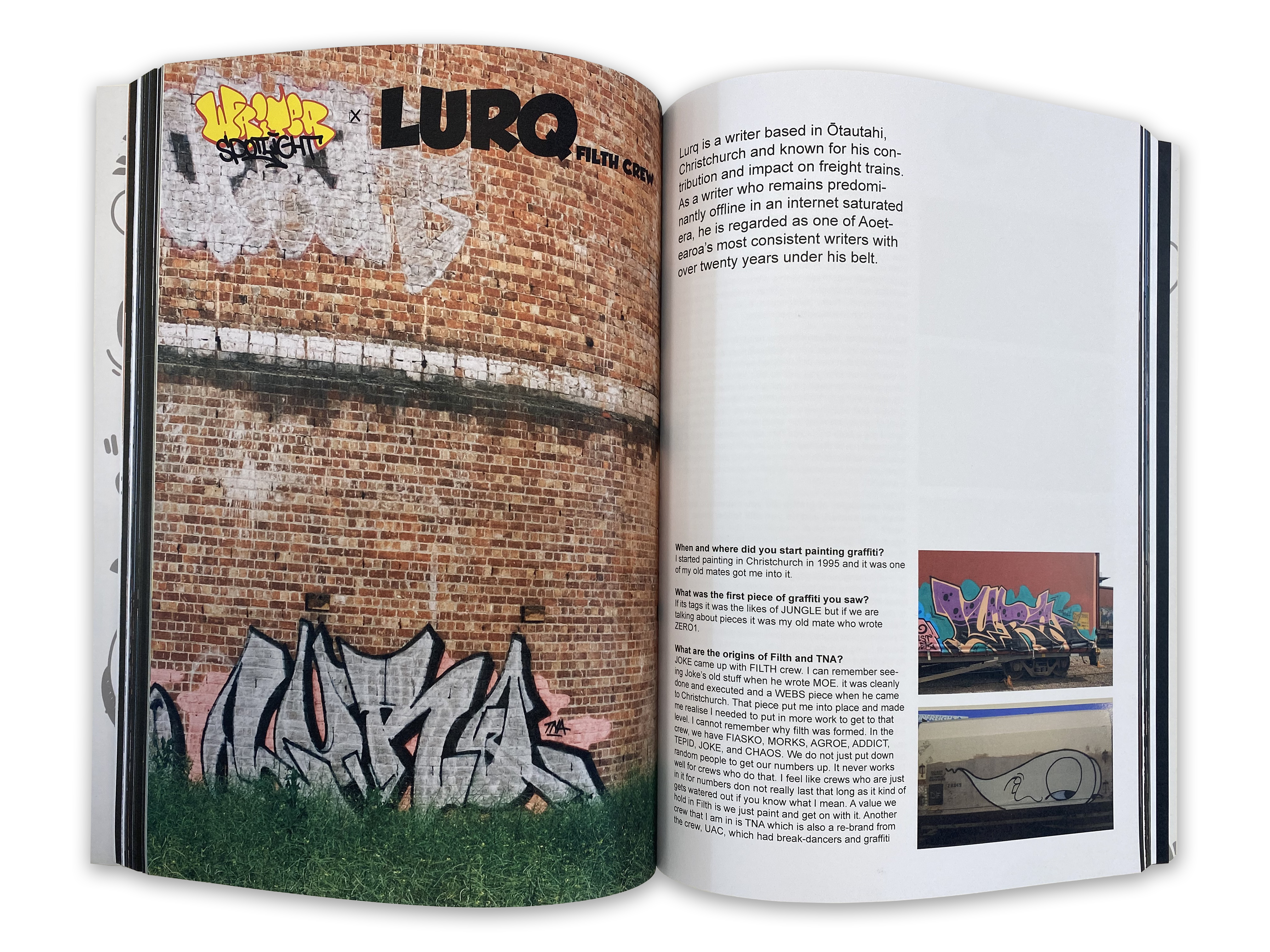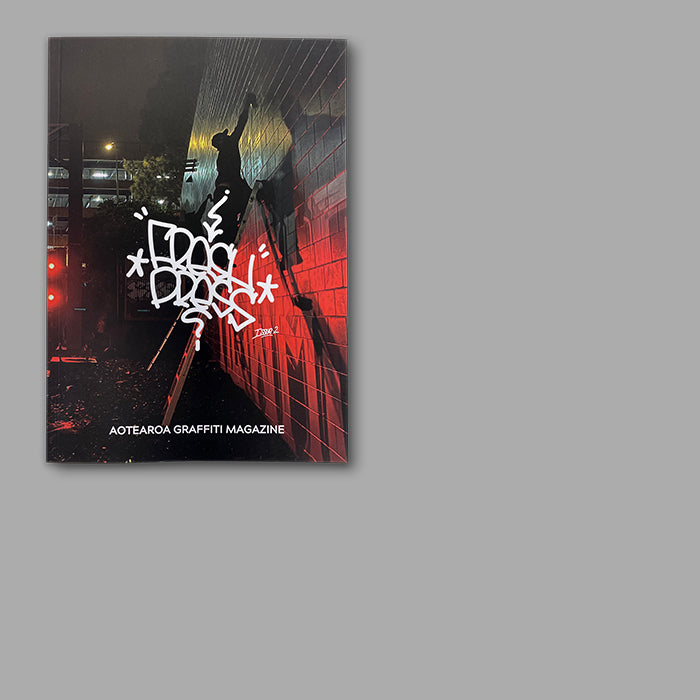 Fresh Press
Aotearoa Graffiti Magazine
Following the success of their premier edition of Fresh Press Magazine Issue One, Berst and Fuego present Issue Two, a seminal documentation of the Aotearoa graffiti scene. 
Following in the footsteps of Disrupt Magazine and Space Runner, publications that paved the foundations for graffiti mags in Aotearoa, Fresh Press Magazine will now become the trifecta in your collection with a hard hitting delivery of 226 pages of content. The book features street bombing, walls, freights, panels, and exclusive interviews with graffiti artists from Aotearoa, US, and Australia. Old, new, and exclusive images showcase some of the graffiti that has been painted throughout the country over the past year. Despite the impacts of Covid, the various cities across Aotearoa are looking more colourful than ever.
Issue two is a limited edition run of 400 copies only.

Author:

Publisher:
Fresh Press
Printer:
SCG
ISSN:
2744-7340

Details:

Paper back edition, 210 x 295mm, 226 Pages. 
Price excludes GST and freight within New Zealand.