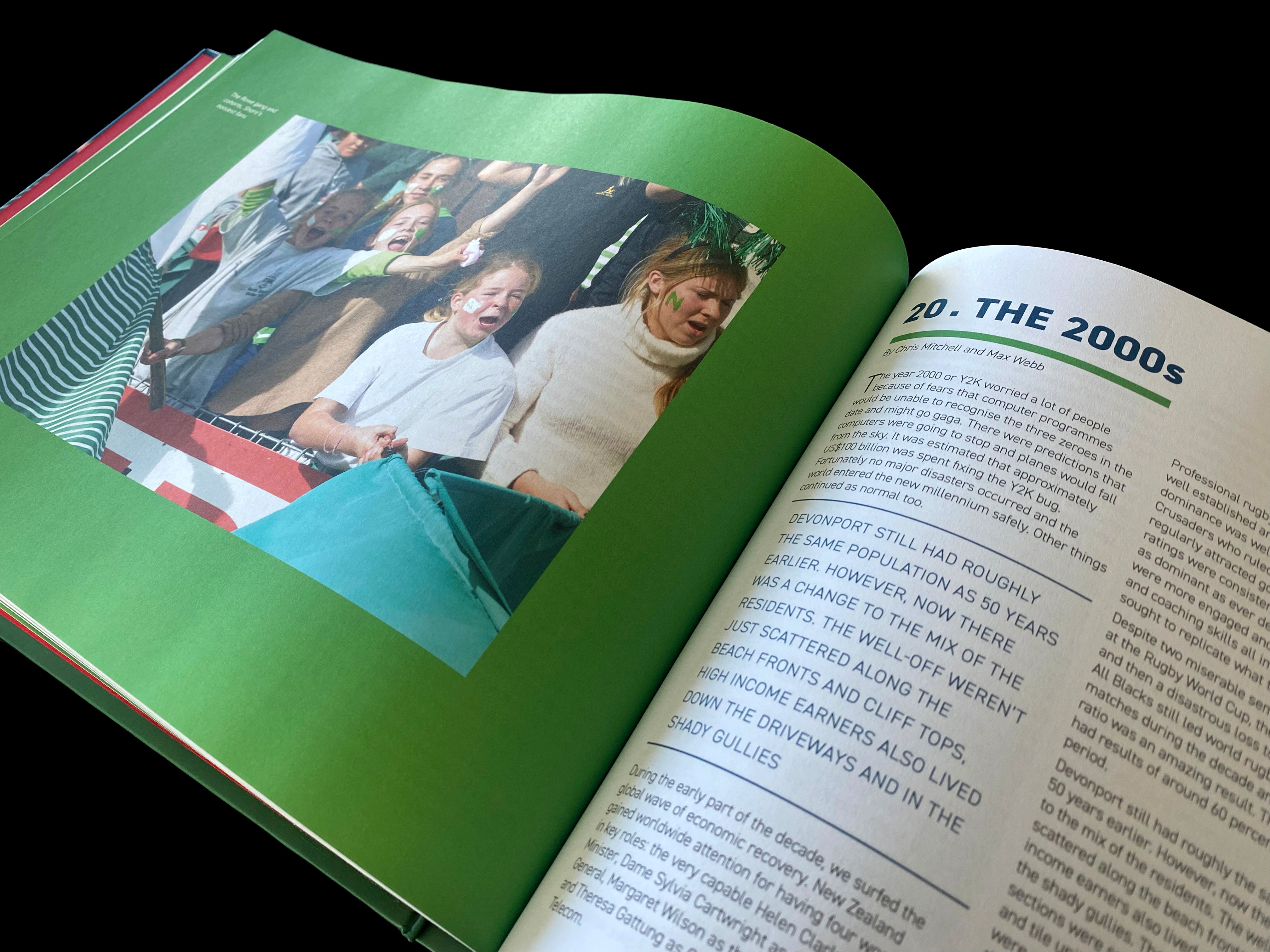 C'mon Shore!
150 Years of North Shore Rugby Football Club
C'mon Shore is dedicated to the small band of enthusiasts who gathered at the Flagstaff hotel ( the Esplanade now ) on April 30th 1873 and resolved to establish the North Shore Rugby Football Cub.
A richly researched and illustrated hard back edition with the foreword by Ta Wayne ( Buck ) Shelford KNZM , MBE
From the Introduction
C'mon Shore! has echoed around footy paddocks all over the Auckland region for the last 150 years. Since the very beginning, Shore supporters have been renowned as enthusiastic barrackers, ferociously parochial, hugely loyal, extremely demanding and very, very proud of the club's history.
As we've discovered, there is a lot to be proud of. The first New Zealand game of the version of football that became rugby may well have taken place between soldiers and sailors on the North Shore as early as the 1850s. Locals were certainly part of the first contest reported by the Auckland newspapers in 1872, their opponents were the crew of the warship HMS Rosario. The following year the Auckland club was established, North Shore followed a few days later and not long afterwards they played under the new Rugby School rules. The Auckland Club folded around the 1920s leaving Shore as the senior Auckland club and third oldest in the country.
Editor:
Jim Eagles and Max Webb  
Publisher:
North Shore Rugby Club Inc  

Design:
Jill Godwin

ISBN:
978-0-473-67054-2

Details:
Casebound edition, 386 pages, 290 x 218mm
Price includes GST and freight is an additional $10 within New Zealand and $14.95 for rural delivery.