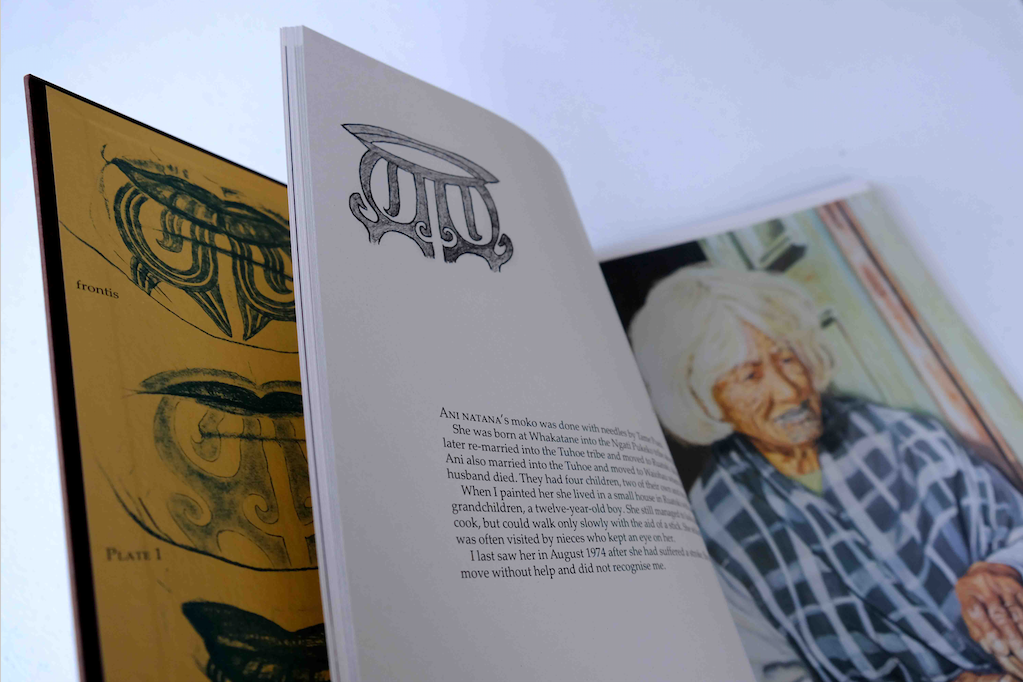 The Blue Privilege - TE KUIA MOKO
Harry Sangl
The Blue Privilege - The Last Tattooed Maori Women.
Limited edition reprint, run of 200 copies by Soar Print Ltd in association with Depot Artspace, Devonport, Auckland for the exhibition Te Kuia Moko - Women with Moko March 2019.
 
This 2019 reprinted book was first published in 1980 and launched at the Auckland Museum in the presence of the Maori Queen, Dame Te Atairangikaahu. A collection of colour reproductions of protraits of Maori women dignitaries, all bearing the moko, or facial tattoo.

Thirty-four Maori kuia – mothers, grandmothers, older relatives – are illustrated in this book, in colour reproductions from the paintings of Harry Sangl. All of the portraits were made from life. All of the subjects wear honoured moko (chin and lip tattoo). Most of them were of advanced age when painted and many have since passed away. There can never again be a comprehensive painted-from-life collection of portraits of Maoris bearing this unique facial decoration.
Contributors:
Merimeri Penfold and D.R. Simmons
Publisher:
Soar Printing Co. Ltd
ISBN:
0-908596-06-5
96pp Case-bound, Hard-cover, 34 colour plates, 330 x 250mm
Price includes GST and freight within New Zealand. $10 to ship to Australia.