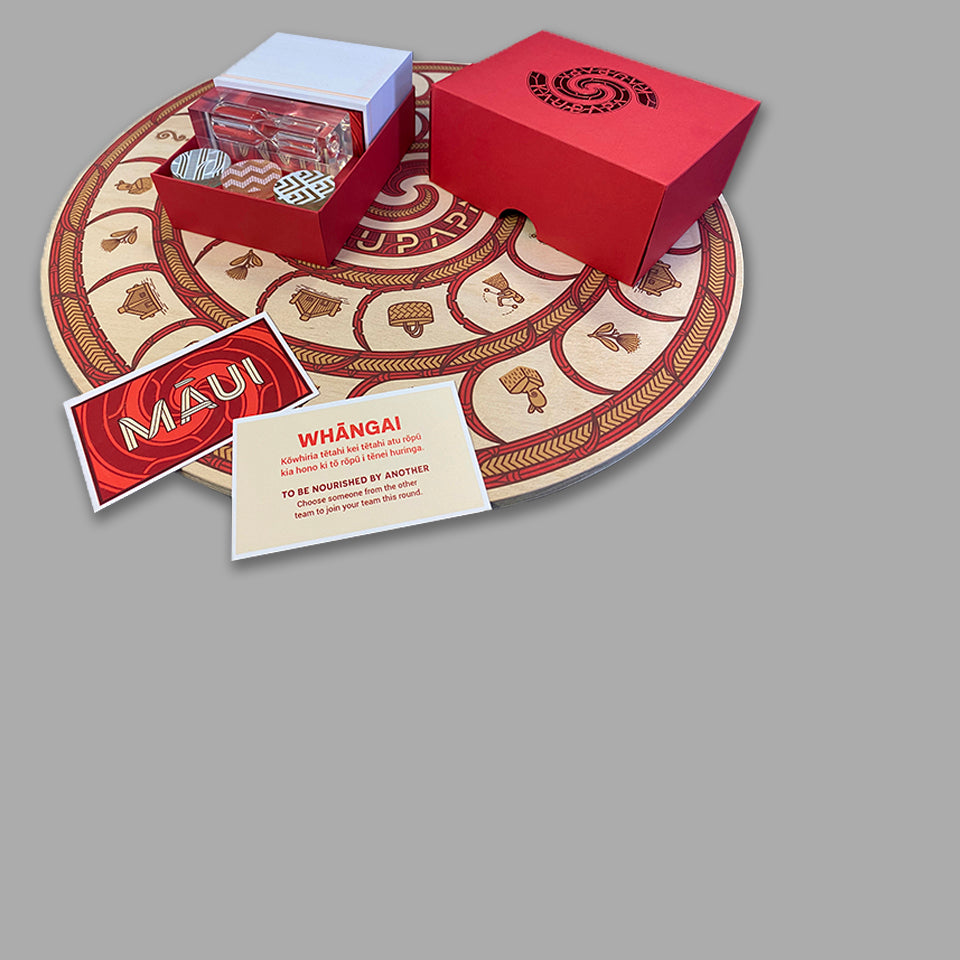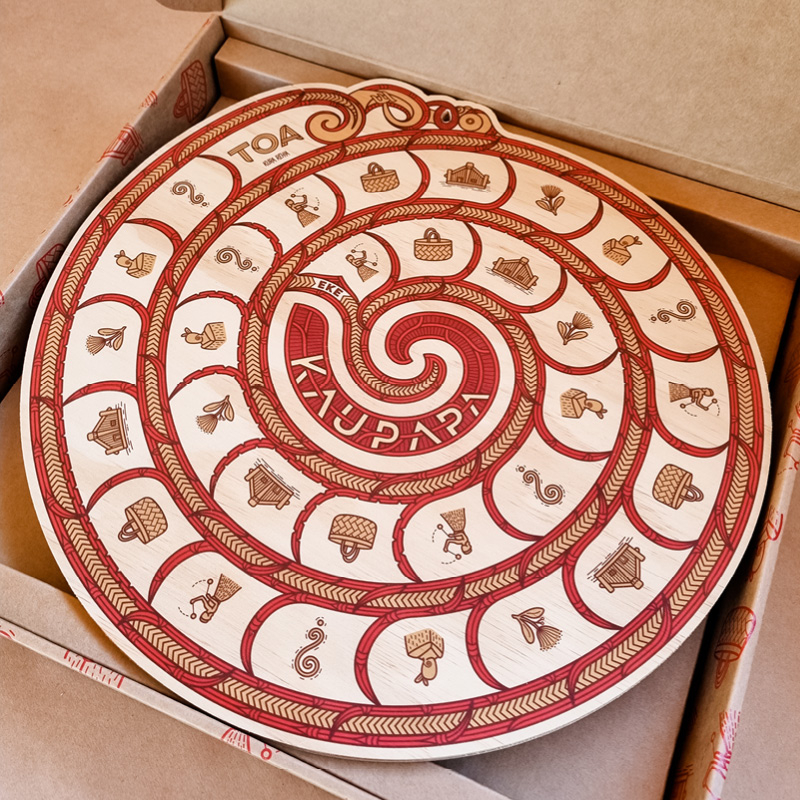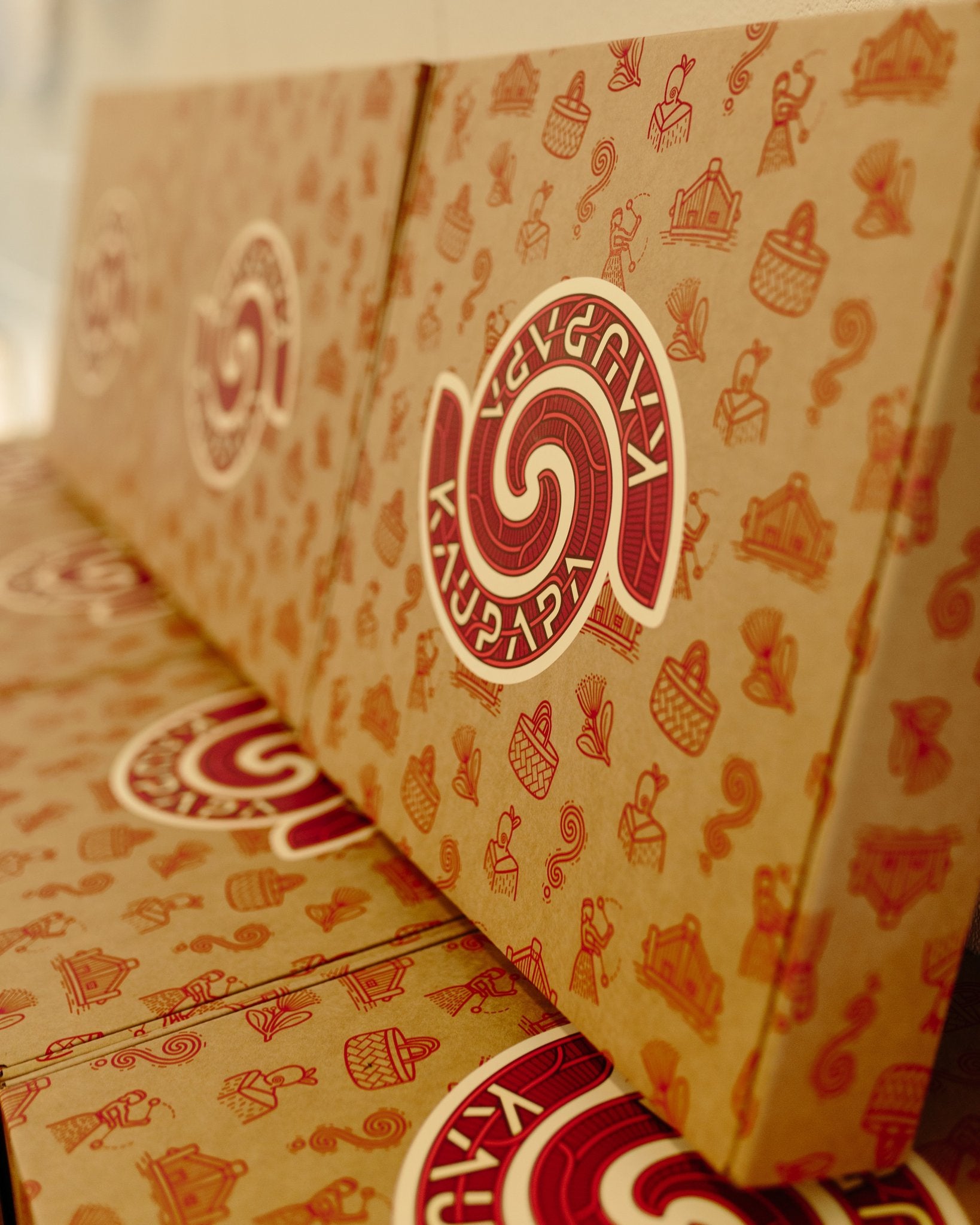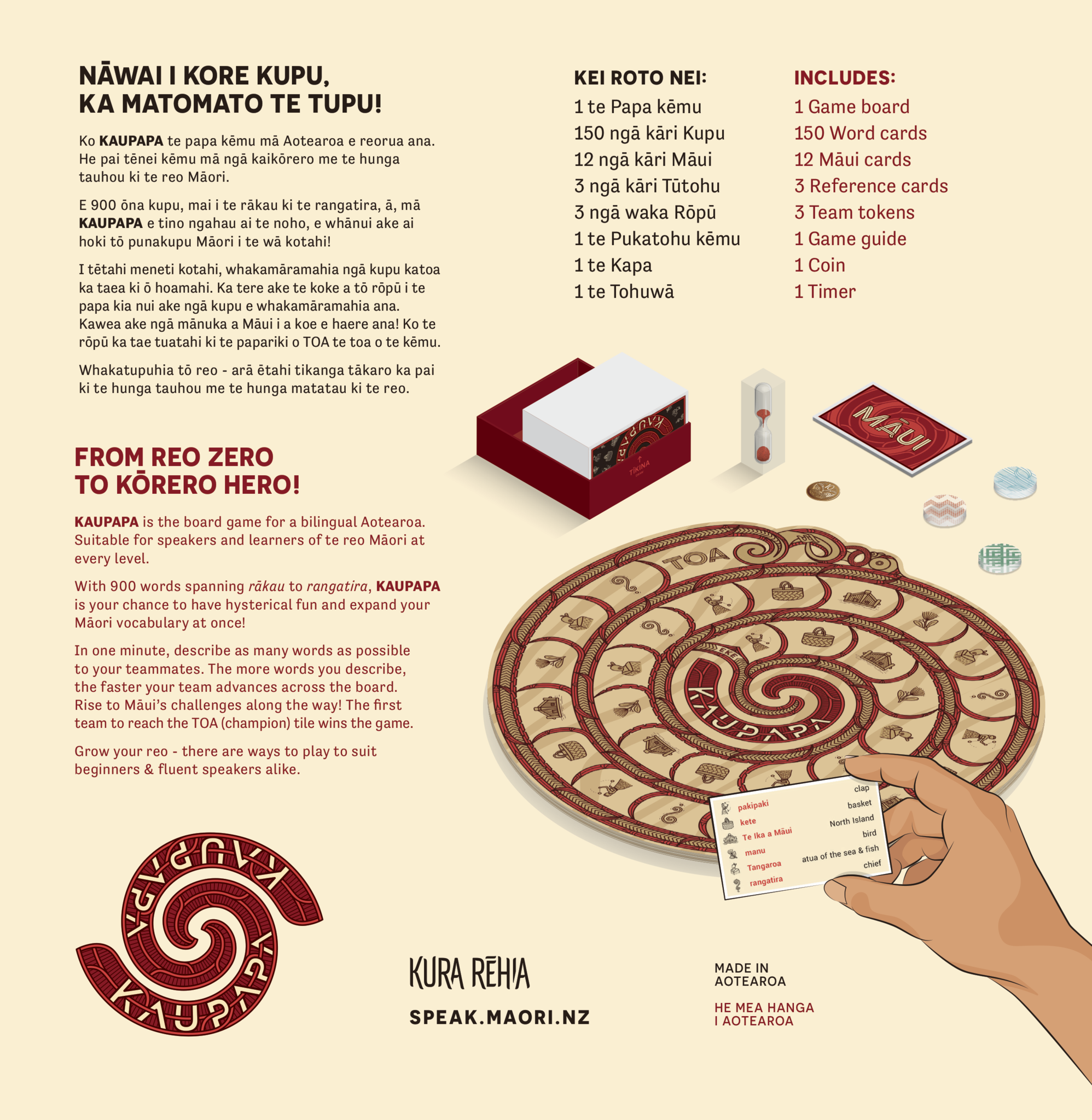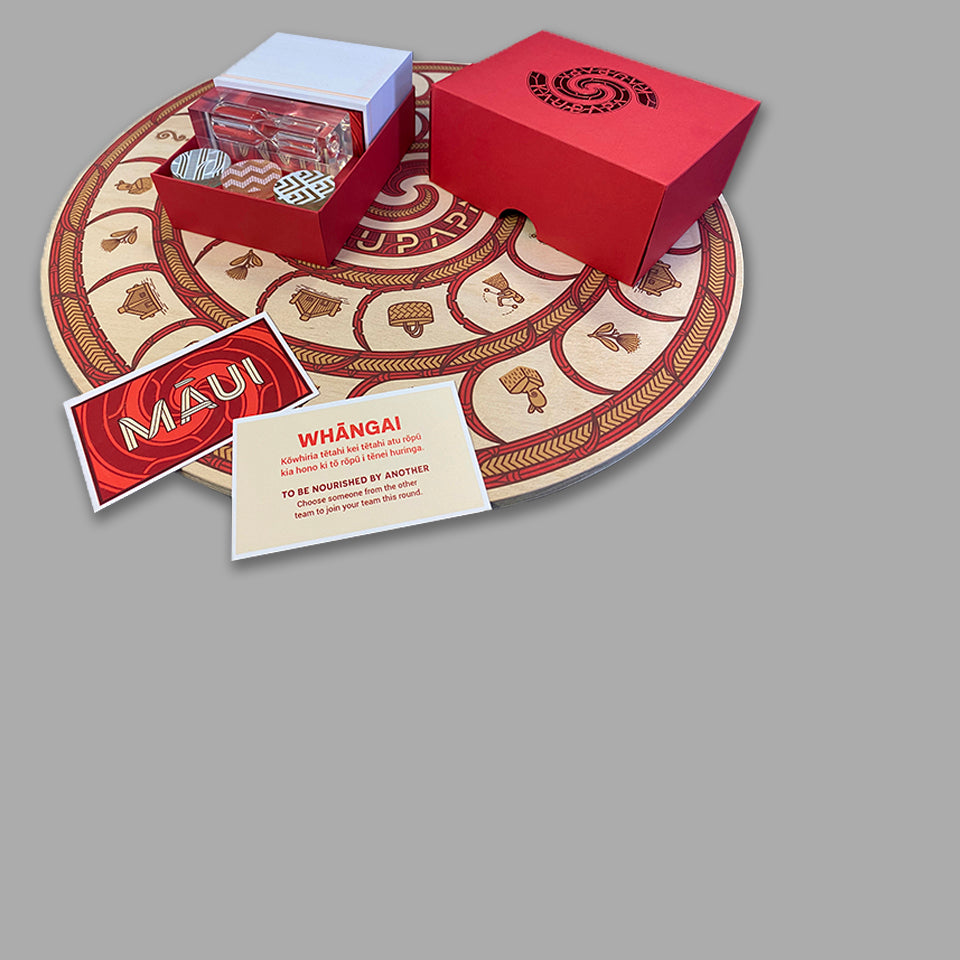 KAUPAPA Game ( pre orders only ) shipping January 2023
Kura Rēhia
Ko KAUPAPA te papa kēmu mā Aotearoa e reorua ana. KAUPAPA is the board game for a bilingual Aotearoa.
With 900 words spanning rākau to rangatira, KAUPAPA is your chance to have hysterical fun, use your reo and expand your Māori vocabulary at once! It is a word description game that can be played at any level - beginners can use it to learn new words, and fluent speakers can create a fast-paced, playful Māori language immersion environment. 
How to play? In one minute, describe as many words as possible to your teammates. The more words you describe, the faster your team advances across the board. Rise to Māui's challenges along the way! The first team to reach the TOA (champion) tile wins the game.
1 te Papa Kēmu |
1 Game board
150 ngā kāri Kupu |
150 Word cards
12 ngā kāri Māui |
12 Māui cards
3 ngā kāri Tūtohu |
3 Reference cards
3 ngā waka Rōpū |
3 Team tokens
1 te pukatohu Kēmu |
1 Game guide
 He mea hanga i Aotearoa |
Made in Aotearoa
BEGINNER - > FLUENT

20 - 45 MINUTES

8+ YEARS

2-12+ PLAYERS
Freight is $10 within New Zealand