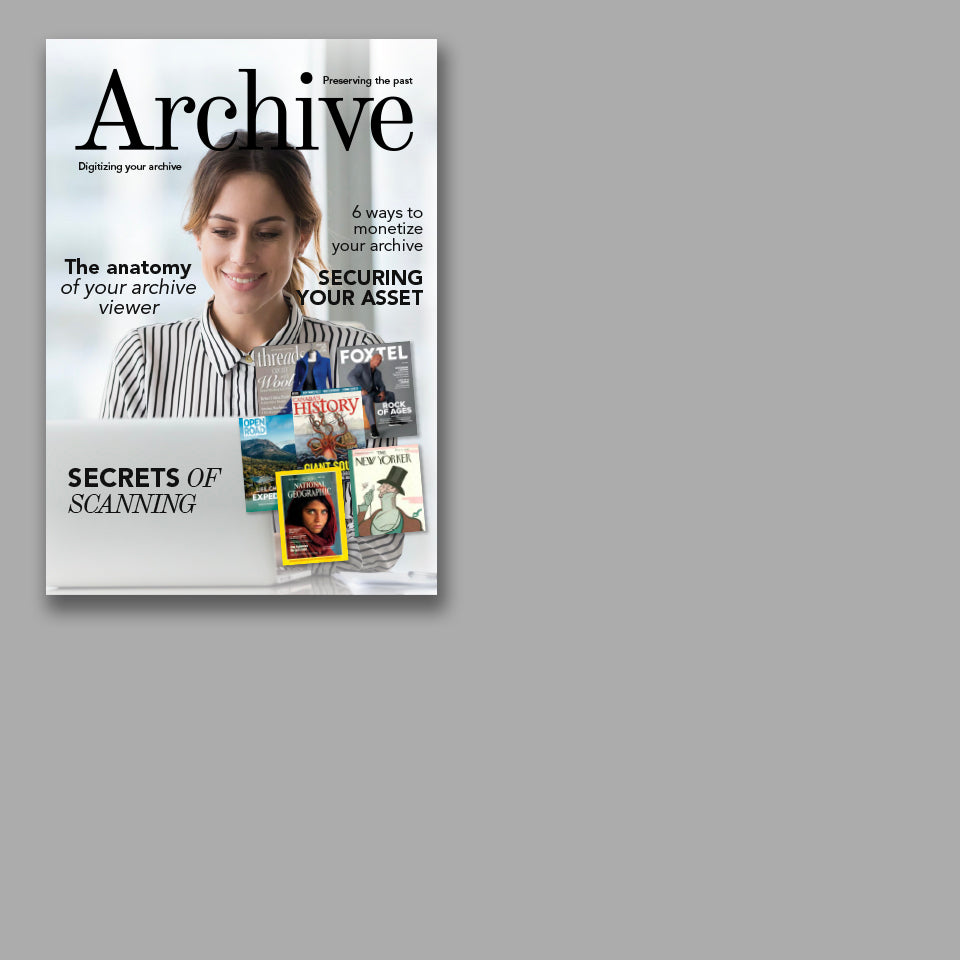 Archive Magazine
Soar Print
When you set out to create a digital archive of your magazine, journal or newspaper, it can seem like a monumental task and truth be told, it is. But with a clear understanding of the process and some planning, your magazine archive brings immense value to your user community and opens up monetisation opportunities - some of which you may not have thought about.
With so much content that has been researched, written and paid for over the years, it makes perfect sense to have that content available - if not to the general public at least internally. Having your archive in a searchable available state allows you to go back in time, introduce new people to past stories and repurpose evergreen content.
In this publication we aim to answer a lot of questions you may have about how to get your archive online, what to expect throughout the process and just how far the technology for doing so has come - making it relatively quick and easy to get your archive online.
We aim to get your archive online, make it really functional for your users, integrated with your subscription workflow in the shortest possible time, with the quickest return on investment in the marketplace. 
Price includes GST and freight within New Zealand.