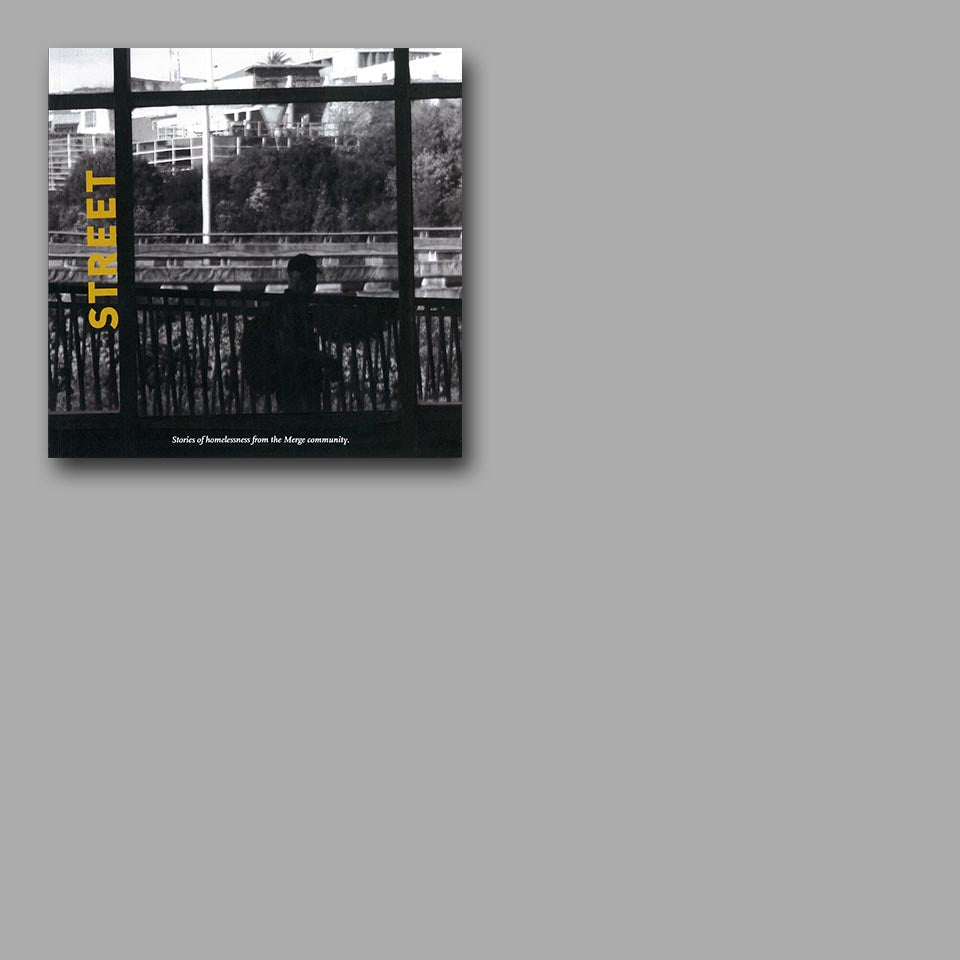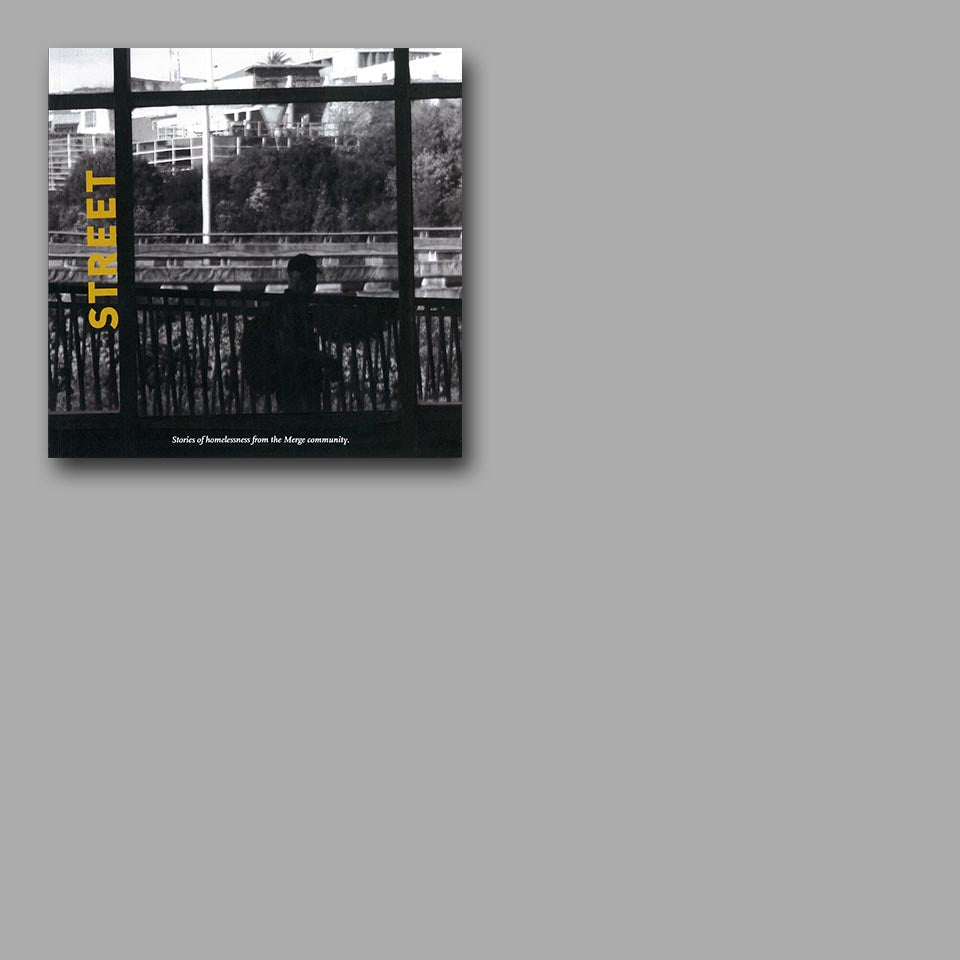 STREET: Stories of homelessness from the Merge community
The Lifewise Trust
Merge is a café and community, run by the Lifewise Trust on Auckland's Karangahape Road. It's a place where people are welcome regardless of where or how they live. Anyone can drop in for a free cuppa or an affordable meal.  Here stories are often shared with staff or between volunteers and customers who identify with Merge as 'their place'.  STREET gives voice through words, art and photography to seven people who have lived on the street. These storytellers have been alone, down, out, some with addictions, others dealing with mental health challenges and some still without homes. STREET gives unique insight into their stories, struggles and successes.>
Contributors:
Alice Crellin, Greg Birch, John Heta, Peter Winterburn, Shadow, Tangaroa Ranapia, Taylor Banks
Photography: 

Publisher:

The Lifewise Trust
This initiative is a collaboration between the Lifewise Trust, Unitec and Soar Print. Sponsored by Frozen Funds Charitable Trust and J R McKenzie.
Editor: 
Julia West
Design:
William Bardebes & Paul Woodruffe

ISBN:
978-0-473-49410-0

Details:
46pp, PUR bound, soft cover, 200 x 200mm
Price includes GST and freight within New Zealand. $10 to ship to Australia.