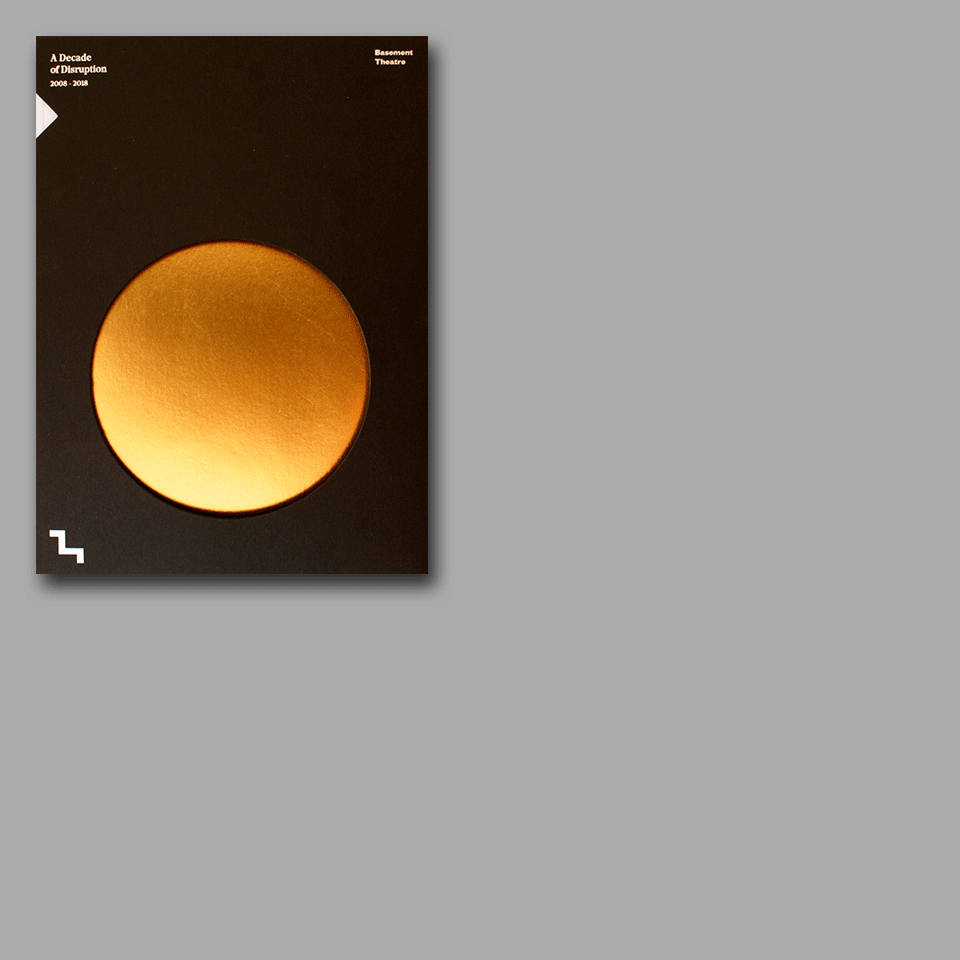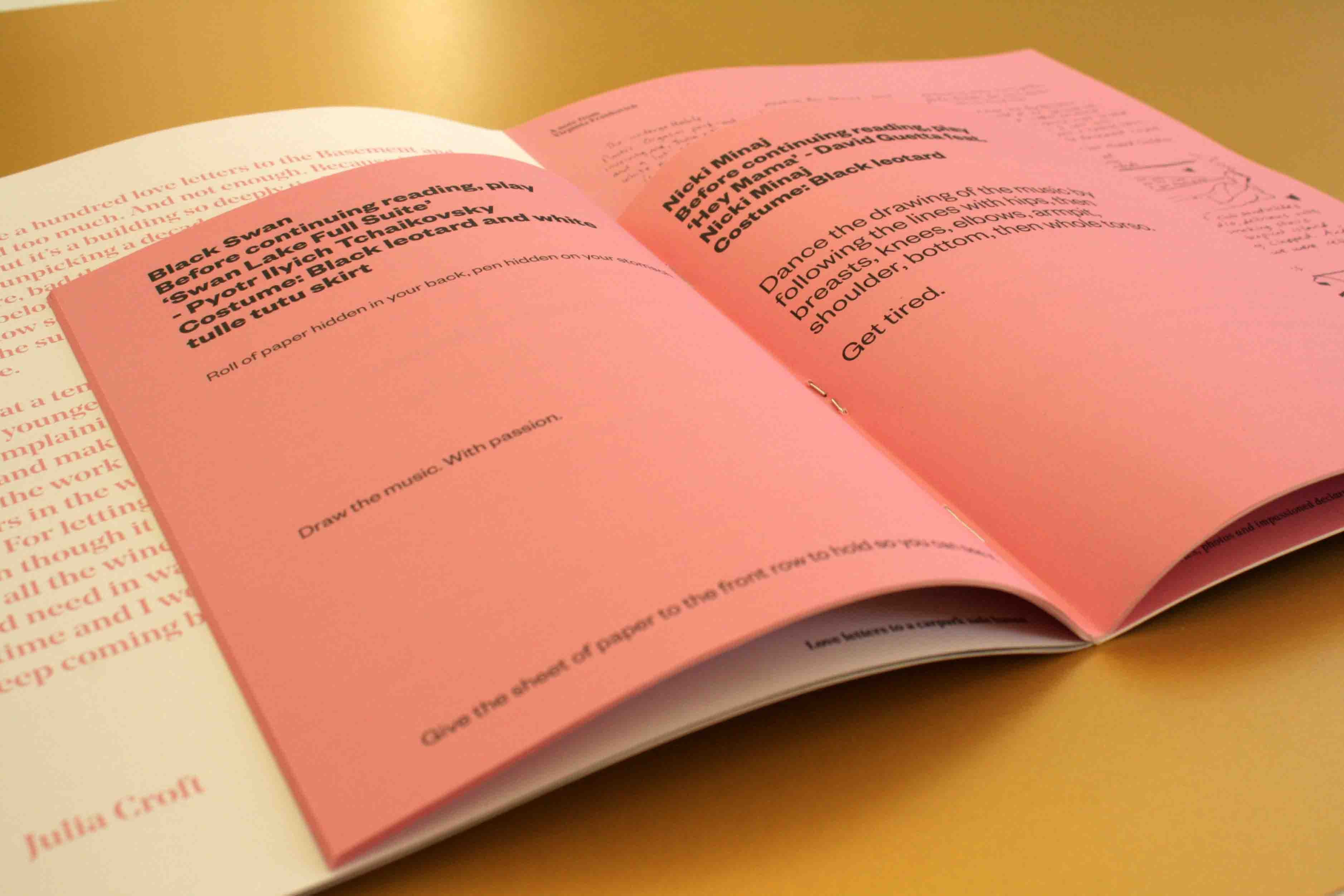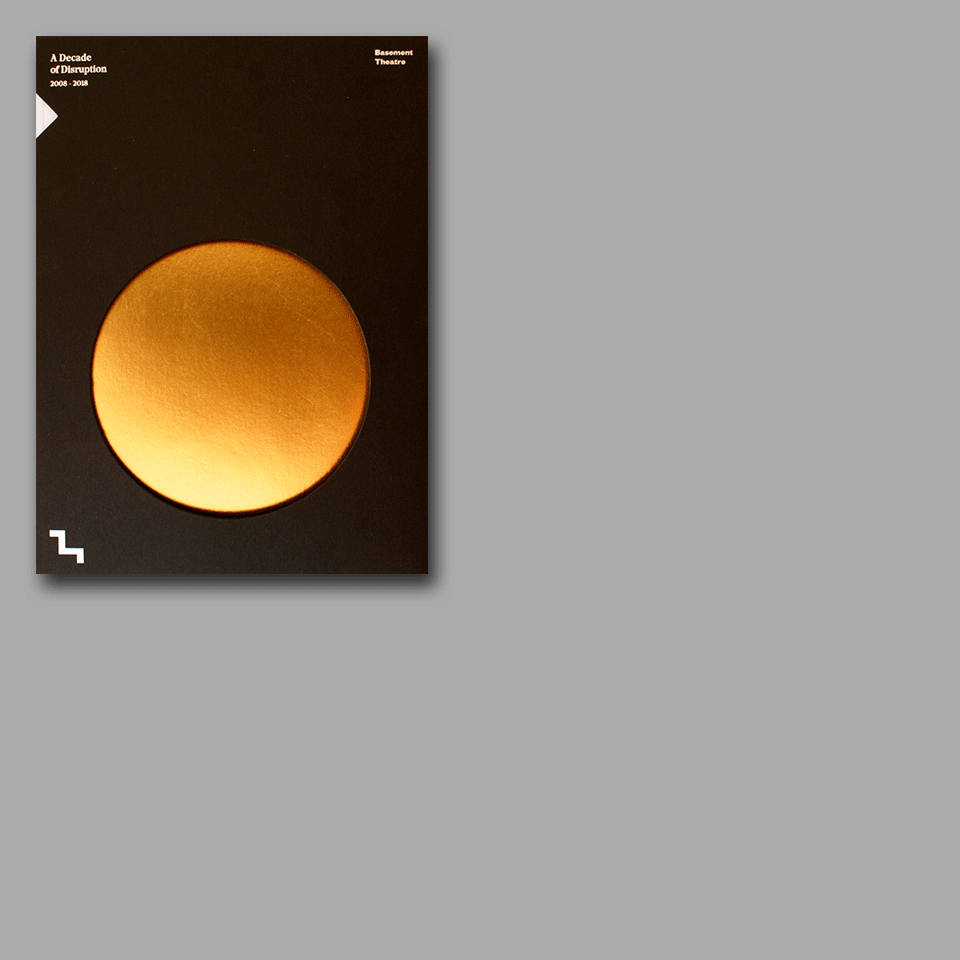 A Decade of Distruption
Basement Theatre
Celebrating ten years of Basement Theatre, A Decade of Disruption is a collection of love letters, script excerpts, doodles, memories and stories by some of the Basement whānau.
Contributors: 
Tim Blake, Elise Sterback, Gabrielle Vincent, Vanessa Crofskey, Andi Crown, George Fenwick, Kate Prior, Stuart Shepherd, Rosabel Tan, Julie Zhu
Design:
Casey King, One Design. 
Publisher:
Soar Printing Co. Ltd
Details:
The compendium includes: Colour Plan, ebony slipcase containing 7 perfect bound books, two of these have mini books stitched inside. The compendium also includes two glossy concertina brochures of acknowledgments. 185 x 245mm
Price includes GST and freight within New Zealand. $10 to ship to Australia.